Our Staff
Scott Lukes » CEO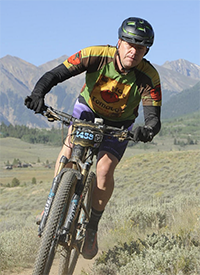 Scott is founder and CEO of Echo Summit Property Management, as well as Purple Plier Home Services, an integrated home service, repair and projects company focusing on the residential homeownership market.
Previously, Scott's career was based in high-tech, where he served in many leadership roles in the network security and telecommunications arenas in both Silicon Valley and in Colorado. Scott has experience with both larger companies, as well as aggressive start-ups, having worked for Hewlett Packard, SonicWALL/Dell, Fortinet, Perfigo/Cisco and eSoft to name a few. Scott was a part of 4 company acquisition activities during that timeframe.
Scott received his BS in Electrical Engineering, Suma Cum Laude, from Colorado State University in 1996. He currently sits on many executive boards, including Colorado State Universities' Industrial Advisory Board for the engineering college.
In his spare time, Scott is a competitive mountain biker, racing for Groove Subaru / Excel Sports. In 2015 and 2016, Scott raced in 35 events, including the Leadville 100, Breck 100 and Bailey Hundo. Scott is very involved with the community, and continues to have an active role with Junior Achievement.
If Scott had a superpower, it would be time travel, so he could better balance the demands of business life, family life and mountain bike racing.
---
Philip Dillon » Director of Maintenance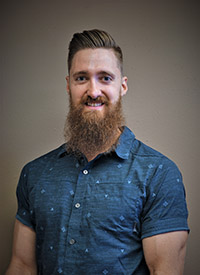 Philip Dillon is the Director of Maintenance for Echo Summit. He directs the maintenance crews and is responsible for the condition of all Echo Summit properties.
Phil is originally from Central Texas and got his start in the hotel industry after college. He then moved into project management and led the renovation, repair, and construction of rentals, flips, and apartment complexes throughout Texas.
His life outside of work is consumed by on and off-road motorcycling, rock climbing, and photography. He and his bride have traveled over 13,000 miles together on two wheels (as of July 2017) and intend on increasing that number as much as possible.
If Philip had a superpower, he'd probably draw the short straw and get the Power to Run Through SOME Walls But Only If Literally Running.
---
Kimberly E. Helton, ARM » COO
Kim brings over 28 years of Property Management experience to Echo Summit. Kim has been with Echo Summit since 2010. She started as the Corporate Accountant and in 2014 was promoted to Corporate Controller. In October of 2015 was then promoted to COO. She oversees all departments within Echo Summit, Echo Summit Corporate and with our Purple Plier Home Services.
Kim began her career as an on-site manager of a mid-size multi-family apartment community in Alabama. She remained in property management after her move to Colorado in 1996- where she oversaw a combination of multi and single family properties, home owner associations and assorted conventional, tax credit and subsidy based projects.
Kim has also been a REALTOR® since 1991 in Alabama and as of October 2016, received her Broker License in the Colorado. She has completed advance studies at the Institute of Real Estate Management where she has received the Accredited Residential Manager designation. She has also been awarded "Property Manager of the Year" three years in a row and has served as an active councilor with the national governing council of IREM.
She is an avid concert goer in her spare time. She supports both the local/national arts and enjoys what Colorado has to offer. She loves her "Southern roots" and is proud to say she is from Alabama.
If she had a superpower she would want it to be the ability to heal. She would want the Wonder Woman jet, be stealth like a Ninja but with one quick touch heal pain, hate and all negatives in the world.
---
Sherry Hike » Property Manager – Sunshine Peak Portfolio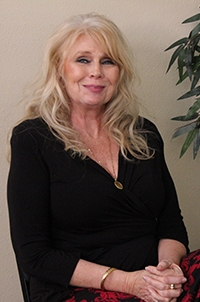 Sherry became a licensed REALTOR® in 2001 and has remained in real estate since that time. Her entire real estate career has centered around the sales and marketing of new homes, selling more than 30 million dollars in new home sales, until she entered the Property Management field with Echo Summit.
Sherry has held critical positions in the company, including Front Office Manager, Maintenance Manager, Leasing Manager and Portfolio Property Manager. According to Sherry, "I am extremely passionate about what I do. It is not simply real estate or property management; it's all about people. My approach is fresh, professional and fun. My success is due to sincerity, honesty and the ability to communicate effectively. I certainly look forward to working with you on your next rental!"
Her cup is always ¾ full!
If Sherry had a super power it would be Healing, to eliminate pain and suffering in the world.
---
Rachel Newberg » Director of Property Management – Pikes Peak Portfolio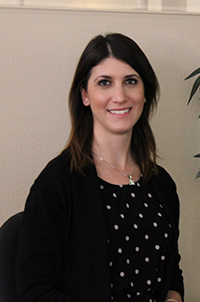 Rachel graduated from the Leeds School of Business at the University of Colorado at Boulder and holds a degree in Business Administration. She has been a licensed real estate broker since 2013 and has worked in property management and real estate sales. In her free time, Rachel enjoys skiing, traveling, thrift store shopping and spending time with her dogs. Go Broncos!
If I had a superpower it would be teleportation so I could travel to far away destinations in a weekend!
---
Pete Temple » Business Development Director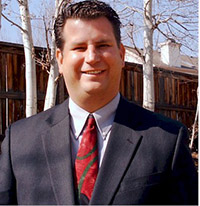 Pete has many years of experience in the rental real estate industry.  He is a top producing agent that combines old fashion sales techniques with sophisticated video based marketing for amazing results.  Pete places an emphasis on providing value to everyone involved in a rental transaction to assure that each rental has the best chances of a long term solution for both parties.  For owners that could include discussing rental condition, value, and improvements to help maximize the owner's investment.  For tenants, this includes counseling on affordability and how to compete in Denver's competitive real estate market.
Pete is a federally licensed drone pilot with interests in video, traveling, family and technology.
If he had a superpower it would be the ability to slow down time because there never seem to be enough hours in the day.
---
Christine Belin » Property Manager- Red Cloud-Little Bear Portfolio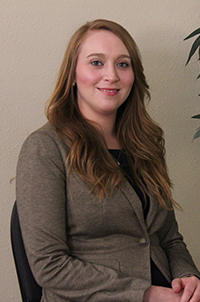 Christine is one of our most multifaceted staff members. She is one of our Senior Business Development Managers. In that role she develops and fosters new relationships with rental property owners and investors. Christine is also a licensed Real Estate Broker for Echo Summit Properties. She has several years of experience through the Denver Metro and neighboring areas. She specializes in helping first time home buyers, but definitely does not limit herself to that sector. Christine's background in marketing and customer service lends herself to all sides of this industry. You may also see her in a rental showing from time to time.
Christine is a very caring and outgoing person who is always looking to help, whether it be a renter finding the right rental, an owner wanting a good company to take care of their property, a seller trying to get the best offer on their home, or a buyer trying to find the best value on a home they love. She is always willing to go the extra mile. Any of her past clients would tell you that which is why we love having her on our team!
Outside of her work, Christine loves to cook and entertain for friends. She is also an avid concert goer and enjoys catching a fun sporting event when she can. She is no stranger to the Denver restaurant scene and loves trying new restaurants any time she can. This makes Christine a great resource for new transplants to the Denver area. Ask her for a recommendation in any of the up and coming neighborhoods and she will gladly oblige!
If Christine had a super power it would be teleporting. That way she could be everywhere she needed to be in a flash making life a lot easier and giving her more time to help more people.
---
Flor Acevedo » Marketing and Front Office Operations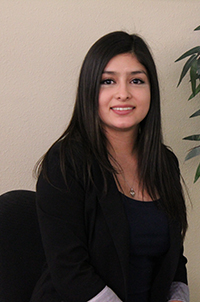 Flor currently runs our Marketing and all Front Office operations for the Echo Summit Property Management team.
She was raised in Denver, Colorado and fluent in both English and Spanish. She graduated as her class graduation speaker from the Denver School of Science and Technology in Stapleton in 2011 receiving multiple awards for her strong leadership skills. Flor began to work on getting her Associates in Science at the Community College of Aurora, but later discovered she may want to pursue a different path. Although she is still unsure of what she wants her career to be, she is primarily interested in business. For the past few years Flor has developed great customer service skills allowing her to effectively communicate with those who have any questions or concerns.
In her free time Flor enjoys spending time with her family, friends and fiancé from Bar-B-Q's, nights out in town and movie nights at home.
If Flor had a superpower, it would be Power Mimicry, so it would allow her to copy or absorb another's powers or skills, so she could swim as fast as Michael Phelps, direct movies as impeccably as Steven Spielberg, or write as many best-selling novels as J.K. Rowling.
---
Dixon Galbreath » Showings and Operations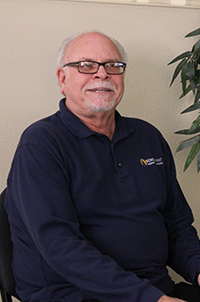 Dixon is a licensed Real Estate agent in Colorado since 2001. Currently working as a showing agent for Echo Summit Property Management Co. for the last five years. Prior to that he was a Residential Real Estate agent in the Denver area. Dixon had a 34 year career in Telecom with US West/Qwest Communications.
Growing up in Aurora he knows the area well.  Education includes Mesa State College and Metro State College.
Dixon enjoys Golf and all kinds of music especially the blues and music trivia.
If Dixon had a super power it would be the power of healing with humor. Things are way too serious in this day and age.
---
Dave Imes » Business Development Manager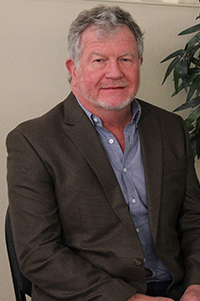 Dave has been one of Echo Summit's leading business development managers for nearly half a decade. Dave's experience in property management, real estate sales, as well as a deep understanding of virtually every neighborhood in the Denver Metro area help give Echo Summit customers an incredible advantage when it comes to selecting, and then renting investment properties.
His interest are tennis, golf and trips to the mountains.
If he had a super power it would be to predicting the future, so he would know what to wear….
---
Davey Aguilar » Maintenance Field Manager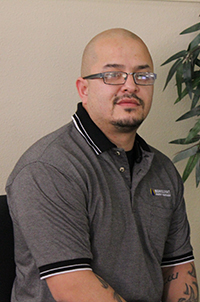 Davey is a principal employee in Echo Summit's field operations, where he overseen property turns, check-ins, and a number of ongoing maintenance areas.
Interest are Coaching Basketball and volleyball.
If Davey had a super power it would be Super Speed, so he could get to places quicker!
---
Debra White » Customer Service Manager, Marketing and Front Office Operations Manager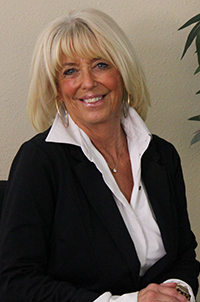 Debra has been working in the Property Management business for 15 years.
She has worked all sides from office manager to an assistant to the PM's and some accounting.
Prior to Property Management she worked in Law for a total of 17 years, but took a break between working for Attorney's and Property Management to raise her son, Jesse.
She is a huge fan of dogs. At one time she was raising three St. Bernard's, which two were rescued. She travels as much as she can an as often as she can. Concerts are also a big interest.
If she had a super power she would choose her powers to be like Wonder Woman. She just really likes the outfit!!!!
---
Meshawn Randol » Northern Colorado Property Manager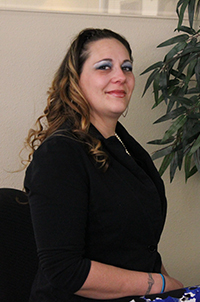 Meshawn started in the field of construction in 2000 after she received her four year apprenticeship with the Union of Carpentry. Meshawn worked for the UBC in Denver, before moving on to build costume homes, and remodeling with XY Construction. She also graduated from Longs Peak Academy in 2002.
In 2006 Meshawn moved into the field of property management, starting as an onsite property manager. She went back to school at Grace Hill Academy in 2009 to further her education in Property Management and Real Estate, and received her Fair Housing, HVAC, Leasing Agent and customer services license in 2011. At that time she became a reginal Property/Maintenance Manager and court representative for 3 states. She has known for her dedication to work hard, and ability to reach her goals of being knowable and involved in the community.
Working for Echo Summit, Meshawn has been able to put her passion for helping people find housing that fits their needs, as well as overseeing owner's investments. With her knowledge and years of experience with rentals in combination with being a homeowner and ability of doing maintenance, this job is a perfect fit. She is currently doing online classes at Kapaln and is on course to take her Real Estate exam in the first few months of 2017.
In her spare time, Meshawn enjoys camping, live music, spending time at our family home in Nederland along with attending her son's Lacrosse games and school activities.
If Meshawn had a superpower, it would be to have the ability to fly, that would solve the ongoing issue of not having enough hours in the day to do everything you would like to do.
---
Michallene Fenner » Corporate Accountant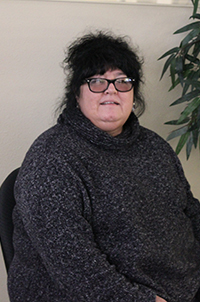 Michallene comes to the Echo Summit Team with over 25 years in the field of accounting. She is the Corporate Accountant handling all aspects of the accounting department including Accounts Payable/Receivable, Dispositions, Proceeds, Reconciliations and the monthly closing process. If you have any concerns or questions about the financial aspect of your stay as an Echo Summit Tenant, she is the one to call to happily accommodate you.
Michallene began her career at 13 designing fliers for the local businesses around her junior high school. She used her talents as an artist to pursue a career in the field of accounting. Not even she is sure why.
She has an Accounting Degree from Arapahoe Community College as well as a degree in Psychology.
She is very involved with the V.A. and VFW (Veterans of Foreign Wars). She is the President of the VFW Auxiliary #322 and devotes as much time as she can to the veterans including calling Bingo at the V.A. Hospital and volunteering at the Veteran's Nursing Home in Pueblo Colorado.
She is happily married with 4 children and 6 grandchildren. She loves to ride her Harley Davidson and if she had a super power it would be breaking the bank in Las Vegas.
---
Scott Raynor » Senior Field Technician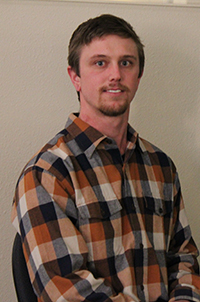 Scott Raynor is a maintenance tech at echo summit. He has been in the construction industry for ten plus years. He got his first job at an early age working with his father doing metal framing and hanging drywall. Since then he has worn many hats in the field, mostly doing tile, plumbing, drywall, framing, painting and doing full remodels like bath and kitchen. At echo summit he is in charge of completing work orders, creating bids for owners, and overseeing larger projects. In the off time Scott enjoys being outside, doing activities such as camping, fishing, snowboarding, hiking, biking, soccer and anything that he can involve his dog "babe" in.
If Scott had a super power it would be teleportation, because he would be able to travel whenever he wanted and would never have to sit in traffic ever again.
---